After a really fun summer and fall I made a silly resolution to try and fish every day of 2018. Even 10 minutes at the creek down the road counts.
For the past 9 days I've been hitting the Harpeth, Little Harpeth and some small ponds around Davidson / Williamson. Besides a bunch of iced over ponds the creeks and rivers haven't been to bad in terms of ice. One benefit to the cold weather is that the water has been crystal clear and I've been scoping out some bottom and debris for future targeting.
I've been pretty surprised at the lack of any signs of life in all my usual haunts. I saw 2 small rainbows while wading the Little Harpeth near HWY 100. I also saw 2 small bass on the Harpeth in Franklin and literally dropped a woolybugger on top of him without a reaction.
Here's a video:
https://youtu.be/gEsdg1G8zgo
I'm really getting an itch for my first catch of 2018. Hopefully it will come sooner rather than later.
Here's some pics.
Desperate times call for desperate measures...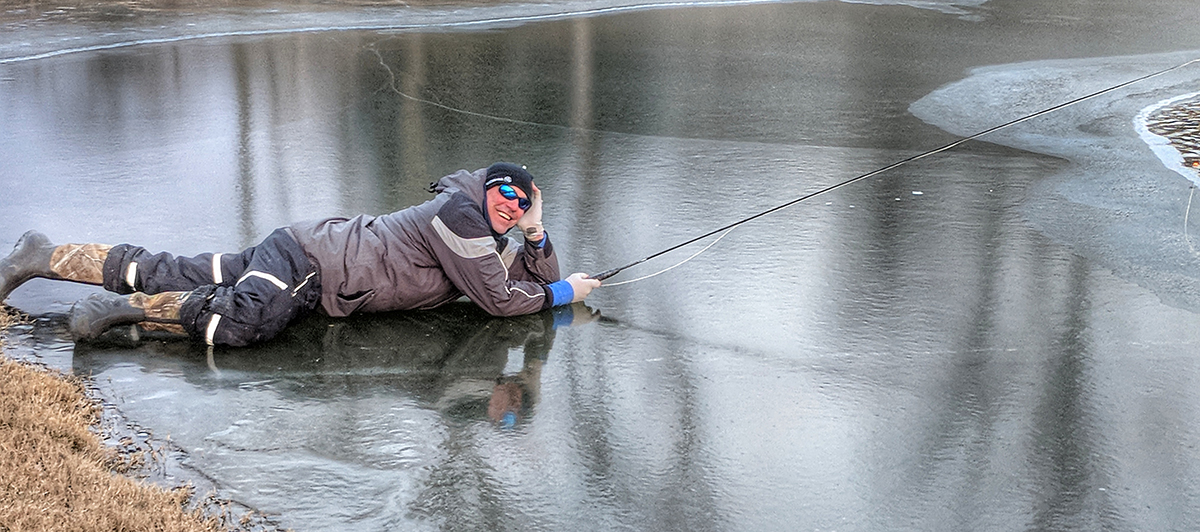 Clear waters of the Little Harpeth
Ice Wheels on the Harpeth
Trout Stocking @ JPP this morning